Your 2019 Spring/Summer Men's Fashion trends are here…
As the February snow melts off the mountains and the cold winds finally start to settle, it's easy to start thinking ahead to the new Spring styles coming our way with questions like… How short will men's shorts get this year, and can we handle it? Will my favorite blue jeans still do the job this season? We at LuxFitt are here to answer these questions, and make sure you emerge from your winter "cool lumberjack" vibe into the Spring/Summer stud you've always wanted to be. This years' trends let you dress as athletic, rugged, or vintage as you want. And at LuxFitt we totally believe in a no rules approach to style. So have a look at what's coming around the corner and see if it won't spark some fresh energy into your warm weather wardrobe.


In the past, sophisticated men seem to trend toward a darker wash and an understated look when it came to jeans. But this season, denim is lightening up in both color and actual weight. They are comfy and casual but compliment other elements of a Spring outfit like cool sandals and chic watches. Rule of thumb this year, the lighter the denim, the more stylish the man.

Next…Short (And we're talking really short) shorts.
It seems the right length of men's shorts is up for debate every year. But this year 90s Charles Barkley's NBA uniform length came out on top…
That's right, if you wanna beat the heat this year, go short. Make sure to keep those legs toned and reasonably groomed if you are planning to be on trend this Summer.
And if you're worried, just pair your shorts with subtle accessories and cool tops, you'll be just fine.

Em' are some shorty, shorts - Chas
Moving on to…Track Jackets.
Perfect for the beginning of Spring or early Summer mornings where there's just enough chill for a jacket. Contrary to the name, track jackets aren't just for jogging your morning laps or wearing to and from the gym. You can sport them to the office, layered under a sports jacket, on top of a shirt and tie, or even just to top off a basic tee. You can even wear it out on a date if you want to impress the ladies. You can't go wrong with this piece, whatever the occasion, whatever the weather.

Which leads us to…Chino Pants
These cool and casual pants work for virtually any occasion and pair with any accessory. At work or at play, Chino pants are stretchy and comfortable, without sacrificing high quality of the product. The best part, you can basically find them anywhere in a variety of different colors, so you don't have to worry about which belt or watch to pair them with. You can actually have it all.
Spring and Summer time still call for a number of "dressy" occasions. Well, you've got your suit, how are you going to wear it differently now that the sun is out? This year's trend says to pair your suit with…. absolutely nothing underneath. This trend is huge for the coming season and gives and interesting bare-chested take on classic two-piece suits. Are you brave enough to try it?

We can't forget about…Vintage Watches
Vintage watches have been trending for both men and women for years now. But get ready, because they are making a huge comeback in 2019.
With all the bold new clothing trends, it's no wonder we are taking a step back in the accessory department and reverting to the classics.
Of course, we at LuxFitt are ready for the demand, and you can shop our latest styles, here.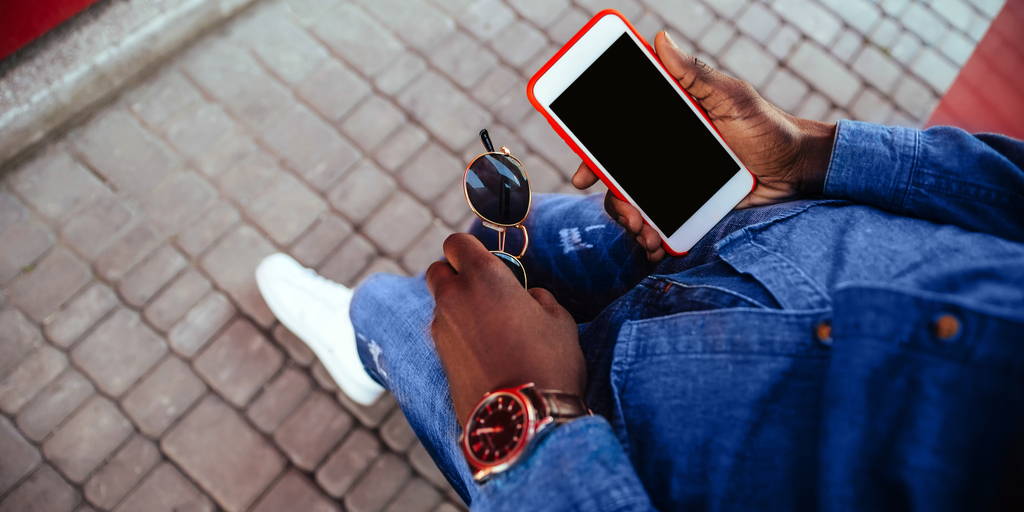 And to top it all off…Duffle Bags
From gym gear to office necessities…Duffle bags are the 2019 best method of carrying your belongings. You'll stand out from the boring backpack wearers walking down the street with this essential active lifestyle bag.

How will YOU dress your best?

There you have it.
Spring is here, Summer is just around the corner, and now you have everything you need to be a style icon in your circle of friends. The best way to tie the trends together? It's in the accessories. And that's what we do best at LuxFitt. So, if you're shopping for a Spring/Summer wardrobe renovation, start here, our Spring / Summer Collection - 2019
The LuxFitt Team